We offer


Taxis

Transfers

Tours
... with the most friendly service in Zanzibar
We are a registered Local Tour Operator based in Zanzibar, situated at the heart of Stone town.

We can help you explore Zanzibar & Tanzania
Welcome to Zanzibar and experience the thrills of adventure, a sense of unspoiled natural beauty and discover the sensitivity of its traditional cultures, hospitality and friendliness of its residents. We conduct private tours to the Jozani Forest, Spice Plantations, Stone Town, North Coast, Prison Island and more. In Tanzania Mainland, we will guide you in exploring wildlife in National Park and Game Reserves, and climbing Mount Kilimanjaro or Mount Meru.
We are professional and experienced
Registered Local Tour Operator
We are licensed to carry out a wide range of operations, including local tours and excursions, sightseeing, boat trips, diving, snorkeling, and fishing, reservations of hotels, domestic flights and all transfers, vehicle hire, Tanzania Mainland Safaris and more.
We meet our guests on arrival at all entry points in Tanzania Mainland and Zanzibar. All our staff, including guides and drivers, are qualified with vast experience in leading informative and enjoyable tours around the exotic Island of Zanzibar and Tanzania Mainland. They are ready to complement your ideas in organizing tailor-made holidays to suit your taste, time, and budget.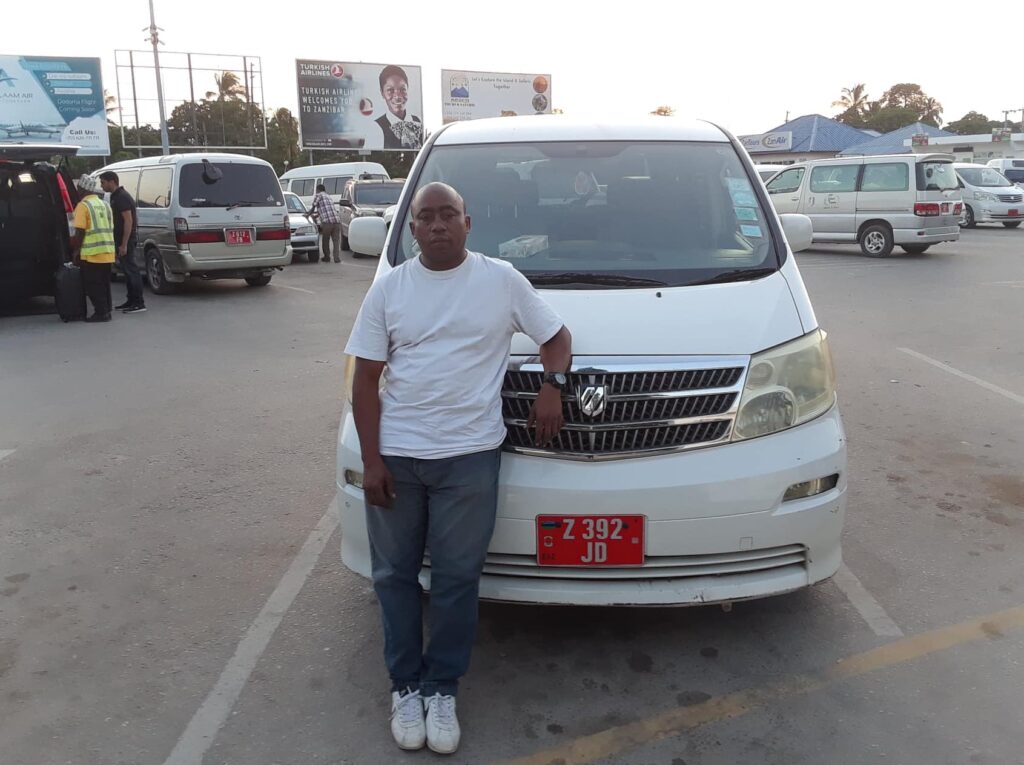 Taxi, transfer, tours ...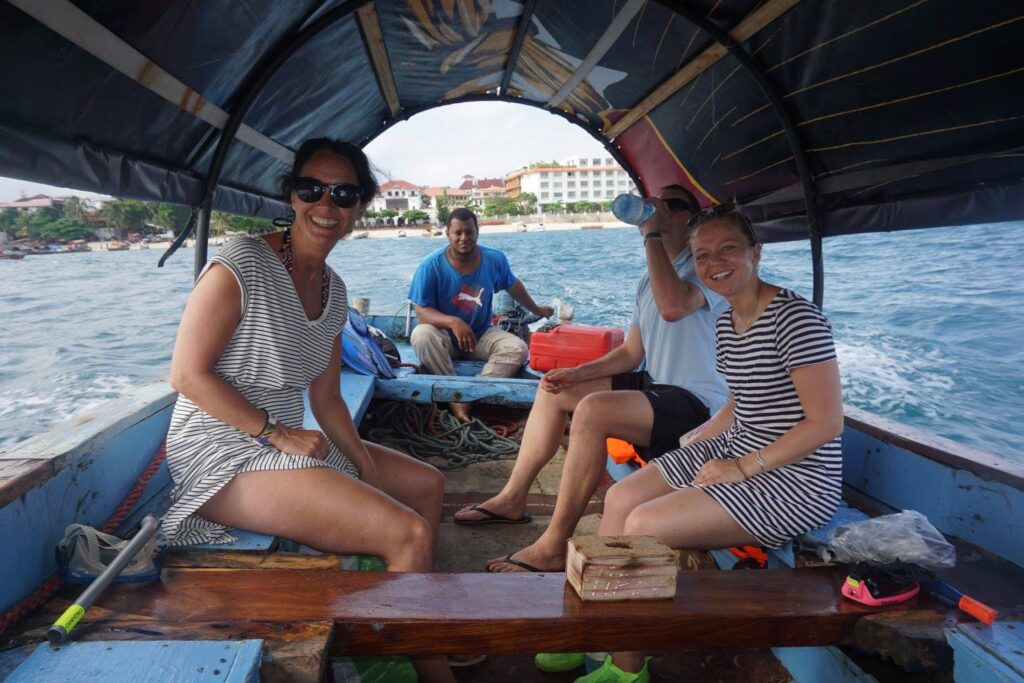 Transfers from Airport to:
Nungwi/Kizimkazi/Michavi $40
Paje/Jamboani $35
Stonetown $15
Fumba/Seacloff $26
Uroa Pongwe /Kiwengwa/ Pwani Mchangani $30
All prices is 1-5 pax.
We can always arrange a tour for you, whereever you want to go. Just let us know, and we will inform you about possibilities and prices etc.
Looking for good company?
We are the best transfers and excursions organisers!
Please feel free to contact us by clicking the button.
We have been around for many years!
Our company has been around in Zanzibar for many many years, and we have been helping many tourists to make their stay in Zanzibar as pleasant as possible.
Feel free to contact us for any inquiries!
Allan Feisal, son of Khatib Buda
Contact Taxi service on Zanzibar, Tanzania
Tel No: +255 773 261953
Email: info@taxi-zanzibar.com
Physical Address: P.O Box 1883, Malindi Street, Zanzibar, Tanzania.
Social Media: See above
Contact us by sending mail with the contact form, or call us using the integrated WhatsApp chatbox (mobile only)!